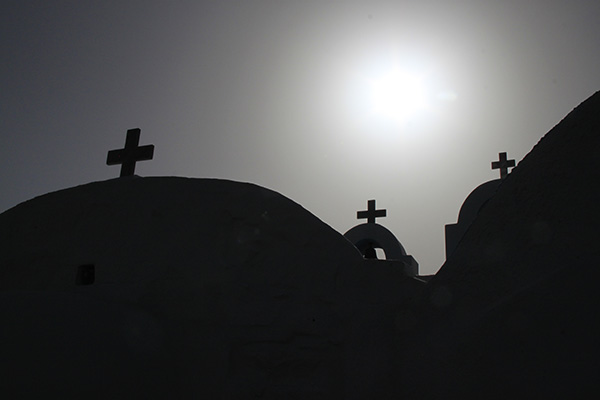 When they came to the place called the Skull, they crucified him there, along with the criminals—one on his right, the other on his left.  Jesus said, "Father, forgive them, for they do not know what they are doing."] And they divided up his clothes by casting lots.
Luke 23:33-34
(First published in May 2017)
While Roman soldiers were driving nails into his hands and feet Jesus called out, asking his Father to forgive them and all who had called for his crucifixion. This was in accordance with his own teachings: "…love your enemies and pray for those who persecute you" (Matthew 5:44). It made me think, would we, going through the worst treatment of our life, be able to pray for forgiveness in the way Jesus did? God calls us to do so.
If we're to be followers of Jesus it means to follow him to the cross as well. How can we truly know Jesus if we don't know his pain and share in it? And his pain was the greatest there could have been. Not only the excruciating torture of the cross, but also the great emotional pain of rejection which we should not underestimate. He was treated as an evil person, when in actual fact he was the furthest one could be from evil. Jesus was human, God in human flesh. Imagine the suffering! Wonder at his call for forgiveness!
Have you been hurt badly by someone? Are you able to follow Jesus' example and forgive? How much better a place the world would be if we could!
The part of Christ's prayer that most intrigues me is the second half: "…for they do not know what they are doing."
How often have we failed to forgive someone when it could very well be that they didn't even know how they were hurting us or how badly the pain was affecting us? Can we ever feel what another person goes through? Can we ever feel another's pain?
Although there is basic goodness in most human hearts, it is common for us to become broken – by illness, by life's pressures. We change from the people God made us to be. Brokenness on each side can cause one to hurt another. Are we willing to understand that about each other? Can we forgive and make healing possible? Is healing possible?
My thoughts go to Jesus hanging from the cross, crucified by people who did not even know he was the Messiah – people who weren't aware that he was dying for them. I'm comforted to know that he understands the pain we go through. Comforted that, although he suffered for the wrongs we've done, he asked his Father in heaven to forgive us.
As followers of Christ we are called to abide by his example. Jesus encourages us to consider those who have hurt us. With him, though yet in pain, can we cry out, "Father, forgive them, for they did not know what they were doing?"
marja